Monday, September 24, 2018
Running a repair shop is time consuming.  After dealing with repairs, parts orders, customer questions, marketing, employee issues, and bills, there's sometimes not enough time or mental energy left to dedicate to high-level business management.  But if you can't regularly find the time to work on your business, you might not be working in your business for long, either.
This is why it's important to have a few quick metrics that can help you quickly figure out what parts of your business need the most attention.  If you track these metrics monthly, you'll be able to see if specific parts of your business are calling out for help.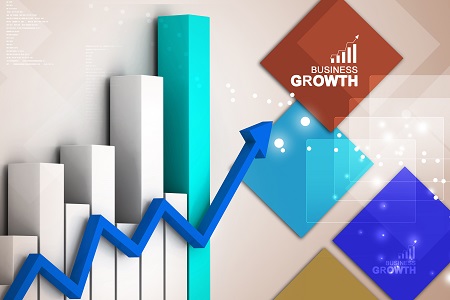 Quick Ratio
The Quick Ratio measures how well you can cover your liabilities.  First, add up the assets that you could turn into cash within a month or so if you needed to do so – cash, investments, unpaid customer bills.  Now divide this amount by the total cost of all bills you have due within the year.
Any number over one means you can cover a years' worth of bills.  As this number sinks further towards zero, it means that an unexpected expense could leave your business in dangerous territory.  Whatever your quick ratio is, tracking it monthly ensures that your business doesn't slowly creep towards insolvency without you noticing.
New Customers to Total Customers
As we've discussed many times on this blog, returning customers are generally better customers – they're less likely to be coupon-clippers, more likely to trust your recommendations and more likely to refer you to other customers.  A repair shop that can convert a high number of their first-time customers into returning customers will likely generate a healthy profit over time.
For well-established shops, however, it can become easy to coast.  If nearly all of your customers are returning customers, you might not be marketing enough to continue to grow – or even to maintain the same revenue level.  You want to make sure that at least some of the customers you see each month are new customers, so you can offset the existing customers that stop visiting your shop for one reason or another.
That's why it's a good idea to know what percentage of your customers are new customers.  There's no magic ratio – that depends on your shop age, growth goals and types of service you provide.  But if it's trending in either direction unexpectedly, it's time to stop and consider whether you're satisfied with that transition or you need to take some corrective action.
Hours Billed to Hours Paid
No shop is perfectly scheduled.  And even if it was, no technician can work jobs 100% of the time – workstations need to be cleaned up, information needs to move from your service writer to your technicians, and sometimes you just need a cup of coffee to crank out another hour of work.
One thing is certain, though – if you're paying your technicians for multiple hours per day that they're not working on a billable project, then you're going to lose money.  That's why it's important to measure what percentage of each of your employees' work hours are billable.
If that number is much below 80%, it's probably worth your attention.  There are plenty of causes.  You might not have enough customers to keep your technicians busy.  You might have plenty of customers, but schedule them badly.  Your technicians also might not be thinking about this number – and if you start paying attention to it, it's like they will too.
If you can get this number in the 80 to 90 percent range without compromising a positive shop culture, your shop will increase its profit in a major way.  Other than the marketing expense to attract a few new customers (if that's even necessary), this extra efficiency is pure profit.
To learn how Repair Shop Websites helps its customers succeed, call us at 866.665.1605 or email us at Team_RSW@RepairShopWebsites.com.