Solving the Technician Hiring Puzzle
March 24, 2021
If you had to choose between a day where half of your customers didn't show up or a day where half of your staff didn't show up, which one would you pick?
For most shops, the second scenario is much scarier.  Low volume days do happen, and a single low volume day doesn't necessarily mean you're going to have a bad month.  But if multiple employees don't make it to work, the cars can back up quickly.  And if one or more of those employees was unexpectedly unable to return to work for a while (because of an accident or health issue, for example) it could take months to replace them.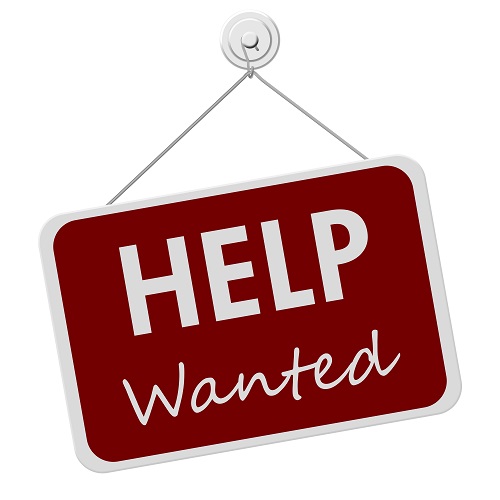 When shop managers are asked directly, most shops will point to technician recruitment as a bigger issue than customer volume. IMR surveyed independent repair shops in late 2019 on their biggest challenges.  The second most cited challenge was a lack of availability of good technicians.  Losing customers to dealerships and losing customers to repair chains were both way down the list, at #6 and #8. (It's off-topic, but I know you're wondering: The top challenge was staying up to date with diagnostics, which are fast becoming a sinkhole for general repair shops.)
For many shops, finding motivated technicians isn't any easier than it was two years ago.  The reality is that a good technician's services are in high demand.  And if you don't have enough technicians to make use of the space and equipment you're paying for, it's hard to make a shop profitable even if your customers all love you.
The Importance of Long-Term Thinking
Despite the financial dangers of an understaffed shop, many shop managers focus more on bringing in a steady stream of customers than they do on attracting a steady stream of interest from qualified technicians.  Part of this may be due to urgency. A low-volume week is felt immediately and boosting advertising or outreach to customers who haven't visited in a while can have some short-term impact. Making a shop more attractive to technicians can take months or years of hard work without any obvious payback. That investment of time and/or money is especially hard to justify if you aren't short staffed yet.
But you can't assume staffing won't be a problem tomorrow just because it wasn't today.  Even if your employees have every intention of giving you notice before they leave you empty-handed, life doesn't always cooperate.  People face unexpected circumstances, health issues can appear suddenly and new opportunities can't always wait for two weeks' notice.  If you haven't invested in building a culture with the types of things that new employees want to see – growth opportunities, positive attitudes and co-workers who enjoy each other's presence – you're going to need way more than two weeks' notice anyway.
Being a sought-after employer isn't just about hourly pay, reliable hours and benefits anymore.  Gartner surveyed 3,000 US employees last month and two-thirds of them said they'd quit their current job to work somewhere with a stronger viewpoint on the social issues they cared about.  Potential employees want to know about co-workers and the work culture, which have a bigger impact on job satisfaction than whether employees enjoy the work itself.  
Even job interviews have changed. Especially when it comes to the market for technicians, you have to sell your shop as a great place to work to the candidate just as much as they have to sell their skills and fit to you. Skilled techs have lots of options and candidates are more than willing to walk away from an offer if they don't like the interviewer, the company or the work environment.
Get a Head Start
Have you considered what you would need to do to attract new talent to your shop?  How is your work environment?  Do you contribute to your community in ways employees would be proud of?  And if an employee unexpectedly left today, do you have any resumes in hand already?  The most competitive employers have candidates who have expressed interest lined up before a job is even on offer.
If you'd like to bolster your shop's ability to attract technicians and service writers, here are some resources to help you do just that!
Busy Bays Podcast: Recruiting and Hiring Technicians with a Successful Shop Owner.  While other shops have struggled to recruit and hire technicians, Arizona Auto owner Annmarie Aristigue has successfully recruited great technicians time and time again.  In this podcast, she describes her hiring process, which allows both the job candidate and the shop's employees to spend some good time together before an offer is made.
The Ultimate Job Post.  Ratchet and Wrench interviewed 35-year industry veteran, shop owner and consultant Gerry Frank on what it takes to put together a great job description.  His tips help you provide enough information to get good candidates excited about the position, while weeding out unproductive techs.  Gerry's most important point: job postings are marketing pieces, and there's plenty of competition, so you'll need to work hard to get candidates' attention!
The Technicians You Need: Keeping Your Team Together.  While it would be great to have an experienced candidate join the shop ready to get to work on anything that comes through the door, the reality is that job skills can be taught.  But if a person's personality is challenging or they lack character, you're probably not going to be able to fix that at this point in their life. This blog focuses on how to hire people with drive and integrity. And whatever you do, don't hire a jerk. Hiring is hard enough without having to do it over and over again – don't let one new employee send two existing ones on a job hunt!
To learn how Repair Shop Websites can help you bring more business (and top talent) to your shop, call us at 855-294-6397 or email us at Team_RSW@RepairShopWebsites.com.