Ride Sharing: an Auto Repair Business Opportunity?
September 17, 2019
Ride-sharing companies have finally hit the peak of the business world, with both Uber and Lyft becoming publicly-traded companies this year.  Granted, that process wasn't a smooth one for them.  Nonetheless, there are literally millions of people who drive for Uber or Lyft in the US either for extra cash or as a full-time job.
And the pay isn't good.  While drivers make around $20 to $25 per hour, that number drops to around $8 after you factor in expenses, including gas and vehicle wear and tear.  There's a lot these drivers can't control;  they can't control the price of gas, how much a customer tips them, or how much Uber or Lyft takes from every drive (more than 30% of the ride price, on average).  One thing they can control is vehicle maintenance.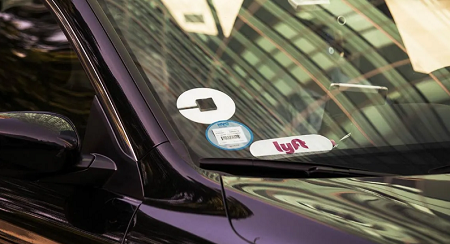 Because Uber and Lyft drivers use their vehicles to make money, it doesn't make any sense for them to push for a short-term fix; they don't make any money when their vehicle is in the shop, and they put a lot of miles on the vehicle each week.  It also doesn't make sense for them to use the cheapest mechanic in town, for the same reasons.
What they need is a good, honest shop that can affordably keep their vehicle running for as long as possible despite the heavy usage.  And if they are a full-time rideshare driver, the odds are good that they will need to visit their auto repair shop often.  If that sounds like a good customer for your shop, then you might consider targeting Uber or Lyft drivers with advertisements or promotions.
Ratchet and Wrench reports that some independent shops offer Uber and Lyft-specific inspections, or even promote driving for the ride-sharing services within the shop.  The chain repair shops are getting into the game, too.  Pep Boys offers free inspections and reduced prices for Lyft drivers, while Uber drivers get discounts at Firestone, Maaco, and many other chain repair shops and parts providers.
Not all shops will be a great fit for Uber and Lyft drivers – specialty import shops and luxury repair, for instance, are most often a bad fit for most rideshare drivers.  But if you're a general automotive shop and you're looking for long-term, frequent-flyer customers, ridesharing promotions might just fit the bill.
To learn how Repair Shop Websites can help your auto repair shop gain more business, call us at 855-294-6397 or email us at Team_RSW@RepairShopWebsites.com.