Three Sources of Revenue Auto Repair Shop Owners Should Consider
March 28, 2018
Do you face revenue shortfalls during certain times of year?  Is your auto repair shop facing increasing competition and wanting a way to differentiate itself? Or, do you want to continue to grow your revenue and your business?  Here are a few services you can add for new revenue streams for your shop.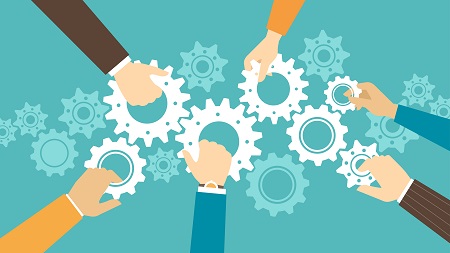 Towing Services
Sometimes people are reluctant to visit a shop when the weather gets really bad.  That's also when they're most likely to get stuck on the side of the road, whether that's due to snow, rain – or the fact that they didn't want to visit a shop during the bad weather.  Adding towing can help increase revenue both due to the towing fees, and also because you can tow it back to your shop, claiming the repair business as well.  You may want to consider adding other roadside services, capturing revenue without having to tow the vehicle away.
Powersport and Utility Vehicle Repairs
While you might not want to do small motor repairs for items like lawnmowers, there are plenty of vehicles other than personal transportation vehicles that cost thousands (or tens of thousands) of dollars.  Repairing ATVs, utility vehicles, and snowmobiles may offer both new revenue streams and a means to differentiate your shop.  An added bonus: if customers for these repairs are pleased with your work, they might start bringing their vehicles to you as well.
Ignition Interlock Systems
These systems require a driver to blow into a breathalyzer before their vehicle will start.  They are court-mandated for people convicted of DUI offenses in an increasing number of states, and because the service isn't optional for these drivers if they want to retain their license, selling them to customers who need them is not difficult.  Selling them often requires certification from the part providers, who include Monitech, Smart Start and ALCOLOCK.
To learn how Repair Shop Websites can help bring business into your auto repair shop, call us at 866-665-1605 or email us at Team_RSW@RepairShopWebsites.com.