How Lyft and Uber Might Change the Future for Auto Repair Shops
March 14, 2019
For many people who live in cities across the United States, Uber and Lyft have changed the way they move around.  Compared to taxis, they arrive more quickly, are cheaper, are easier to call, and the drivers are individually rated and often friendlier.  All of this has been good for the business of Lyft, whose filing to become a publicly traded company has now gone public, and Uber, whose filing will likely become public soon.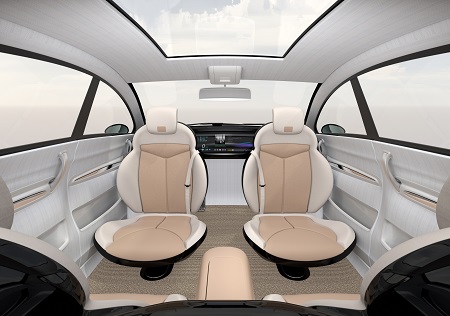 The document these companies have to file to become public, called an S-1, is among the most detailed filings ever required of a company.  Among other things, the document must detail how they see the future of the company unfolding.  And Lyft's vision could have major implications for independent automotive repair shops.
Here are three ways (both good and bad) that shops will be impacted if Lyft's vision becomes a reality.
Fewer Vehicles, and Fewer Vehicle Makes and Models
Lyft's goal isn't to provide a taxi service for people who are enjoying a night on the town or whose cars are in the shop.  Lyft wants to replace the family vehicle.  According to Lyft, vehicles are only used 5% of the time and vehicle ownership represents most of the $9,500 per year that people spend on transportation on average.
If people in urban (and suburban areas) do forego vehicles, then the number of vehicles in use will decrease dramatically.  The diversity of models will also decrease – as vehicles become a business expense, the extra costs of providing models to appeal to everyone's personal tastes will become a burden for manufacturers.
If this vision becomes a reality, it would reduce the amount of business that many auto repair shops see, especially for repairs that are due to a vehicle's age rather than its usage.  On the other hand, a reduction in models could reduce the ever-increasing knowledge base required to be a general maintenance shop, helping to make shops more efficient at their work.
Vehicle Maintenance as a Sound Business Decision
One of the most frustrating things for many service managers is when customers refuse to take steps to maintain their vehicle because of the cost.  This doesn't just prevent the shop from increasing its Average Repair Order; it also costs the customer thousands of dollars in long-term expense, ultimately leading to them purchasing a new vehicle long before it would have been necessary.
If vehicles become primarily a business expense, however, people will make much more informed decisions about maintenance.  For Uber and Lyft drivers, vehicle usage doesn't represent 5% of their day – it is critical to their livelihood.  Shops that provide a fair price and trustworthy service to these drivers will see them far more often than other customers, and these drivers will make better maintenance decisions in order to maintain their own profit margins.
Automation Is the Goal
While they don't dedicate pages to the topic, Lyft also doesn't make it a secret that the long-term goal is to eliminate their drivers entirely for many rides.  In fact, one of the risks they highlight is that eliminating their drivers from their business model will lead to negative publicity.  In their vision of the future, fully automated cars will be transporting people, so they don't have to pay a driver (or create a job) at all.
Lyft also anticipates that "autonomous vehicles will be most effectively and affordably deployed through ridesharing networks rather than through individual ownership".  This is among Lyft's most dangerous predictions for independent automotive repair shops, because any large corporations that own thousands of these autonomous vehicles are likely to rely on large corporations (including possibly themselves) to maintain these vehicles.  A future where all of us get in an identical corporate-owned vehicle to be herded to our jobs and back via autonomous transport is not a pleasant future for repair shop owners.  Fortunately, it's not really a pleasant-sounding future for anyone – so despite Lyft's hopes and dreams, it's unlikely to become a reality anytime soon.
To learn how Repair Shop Websites can help bring more business to your auto repair shop, call us at 866-665-1605 or email us at Team_RSW@RepairShopWebsites.com.