Finding Great Technicians Takes A Lot More Than an Advertisement
September 25, 2017
A lack of technicians is holding repair shops back – that's been the case for several years now, and it's only getting worse.  With independent shops, franchises, dealerships and even fleet managers competing for the same small pool of technicians, it's more difficult than ever for an independent shop to find a mechanic that's a good fit for their shop.  If this sounds like you, here are a few tips to improve your candidate pool.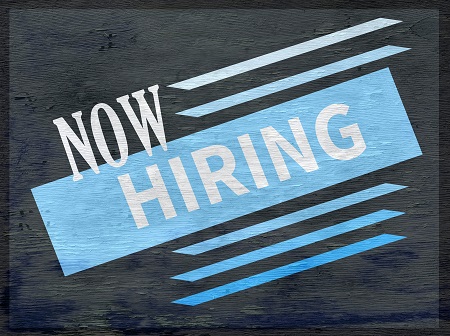 Advertise at local technical or community colleges
If there's a program near you that's graduating new technicians, it's probably the best source for recruitment.  Many shops are hesitant to hire new technicians – they figure they're already underwater for work, so the last thing they need is for their master technician to be training someone new to the field.  But a new technician comes with plenty of advantages, too.
First, they're more likely to be humble, doing what needs to be done around the shop, whether that's oil changes or taking out the trash.  They also haven't had bad habits trained into them by other shops, which can be difficult to break – they're like clay that your shop can mold to meet your specific processes and needs.  They cost less, which means that there's a higher margin available if they can be put to work on entry-level jobs.  With diligence and a thorough screening process, the next mechanic for your shop could be one that's loyal to you because you gave them their first real job.
Make sure you're reaching technicians who aren't actively looking
There aren't many qualified technicians without a job in today's market.  That doesn't mean there aren't plenty who aren't satisfied with their job, however.  They may not be looking for a new job, but if an opportunity lands in their lap, they're likely to at least take a look into it.  If you want an experienced mechanic, this is the way you're most likely to find them.
Reaching these people requires more than taking out an ad on a web hiring site like Monster.com.  You have to reach them where they are – whether that's Social Media, a business network, little league baseball or even a sign outside of your shop if you're on a major highway.
For these 'under-employed' candidates, it's important to make it as easy as possible to get information about the position.  That doesn't mean you have to make the interview process easy – you want to do a diligent and thorough screening to make sure that the reason they don't like their job isn't their own bad attitude or poor skills.  But you should always include a call to action on any advertisement – ask them to call a phone number, or send an email – and make sure that you respond to inquiries quickly, and in a way that will make them want to work with the person that's responding to them.
Don't forget to sell the benefits of your shop!
Every day, you work at selling the benefits of your shop to your customers.  They have plenty of choices, and if you don't remind them why they chose your shop, either directly or indirectly through the service you offer, they're likely to go somewhere else.
It's important to have this same philosophy when you're hiring.  There are plenty of places seeking technicians right now – if anything, they're even harder to come by than customers.  Most independents can't match dealerships on the numbers – salaries, retirement benefits, healthcare plans.  They can, however, reach them on the things that really matter when you're working next to someone day in and day out – honesty, respect, and expectations.  Take a look at our infographic on how independent shops can attract great technicians, and make sure that you're putting your shop in the best possible light when you're hiring!
To learn how Repair Shop Websites can help you attract more technicians to your shop, call us at 866-665-1605 or email us at Team_RSW@RepairShopWebsites.com.