Five Things You Can Do Right Now to Improve Your Repair Shop's Bottom Line
March 26, 2018
Over the past few years, Repair Shop Websites has covered dozens of ways you can help your business grow, from marketing to hiring to performance measurement.  Some of the most effective changes can take a lot of time to put in place, unfortunately.  That's not true for all of them, however.  Here are five suggestions that your business could implement and see results almost immediately.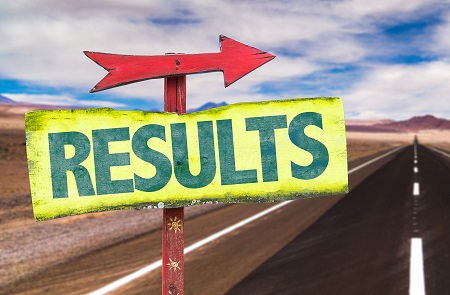 Define, Measure and Share Your Key Metrics: If you don't already have a few measures that help you determine how your shop is performing week-by-week, pick a few of them – examples include car count, technician productivity, or technician efficiency.  Measure these constantly, post them where shop staff can see them, and ask them what you can do to improve them without compromising service or quality.  In the words of famous business researcher Peter Drucker, what gets measured gets managed.
Revamp Your Phone Service:  It only takes a few seconds for a potential customer to hear you on the phone and decide you're not really all that interested in their business.  Often times, that happens before you ever learn whether that person needs an oil change or a transmission overhaul.  That's why it's so critical to give every phone call the same attention you'd expect if you were making a $2,000 purchase yourself – as soon as you pick up the phone.
 Really Ask for Reviews: Many shop managers don't realize how critical online reviews are.  Those five stars next to every repair shop's name online are the single most important factor for a huge percentage of people when selecting a repair shop for their vehicle.  Always ask happy customers for online reviews, and explain what it means to you to see those reviews online.
Mentor Your Top Talent:  One of the most important things you can do as a shop manager or owner is to regularly help your top talent continue to grow their professional skill-set.  Not only will this make them more satisfied with their jobs and more eager to please you, it will also position them to take over increasingly more important tasks, allowing you to regularly step out of your shop so you can handle long-term strategy…and maybe even take a vacation.
Impress Your Best Customers – Again:  Every shop has a few top customers: those that trust the shop's advice fully, and always bring their vehicle(s) in for regular maintenance.  Make sure that you're working hard to let these top customers know that you appreciate their business.  If they ever visit another shop that's smart enough to understand the value of this type of customer, they'll pull out all the stops to make sure they steal them from you forever.
To learn how Repair Shop Websites can help your auto repair shop succeed, call us at 866-665-1605 or email us at Team_RSW@RepairShopWebsites.com.