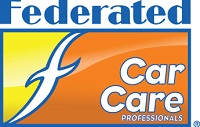 Federated Car Care Centers now have special benefits with Repair Shop Websites
We are delighted to be partnering with Federated Auto Parts to help their Car Care Center program members increase their sales through professionally-designed websites built to get them found online and contacted by new customers.
Repair Shop Websites has been helping automotive repair shops grow their business for 15 years. Our 2,500+ customers and 95% customer retention rate demonstrate the value we provide to repair shops across the United States.
As a Federated Car Care Center program member, you have access to special benefits because of our partnership with Federated, including:
Setup fee discount.
Federated branding on the website to enhance your shop's image.
Your website includes Federated Nationwide Warranty and Roadside Assistance programs information, with automatic updates.