The Technicians You Need: Keeping Your Team Together
April 22, 2019
Hiring technicians is the largest challenge many auto repair shops face. For most other shops, it will become their largest problem as soon as they lose an employee.  This is the second post in a three-part series on building a strategy to recruit, retain and elevate your technicians.  The previous post, The Technicians You Need: Building Your Team, can be found here.
For an auto repair shop to have a good shot at remaining open five years from now, shop owners and managers need to be focused on retention.  Because of the difficulty of hiring qualified technicians, a high turnover rate will be difficult to weather while keeping bays and lifts busy enough to pay the bills.  And if technicians that are looking for jobs hear that turnover is a problem at your shop, they might not even consider working there.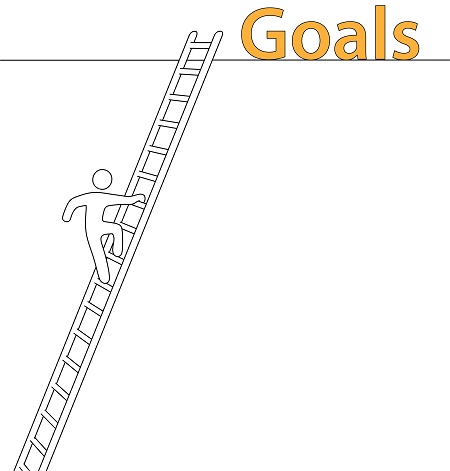 Most shop owners aspire to more than merely keeping the shop open, however; they have goals they want to accomplish through their shop.  Some want to expand into a larger space, or open additional facilities.  Some want to provide a great work environment, along with good pay and benefits for their employees and for themselves.  Some want to improve the lives of citizens in the community.
Whatever your goals, a focus on retention can help make them a reality.  That's because it's impossible to focus on retention without focusing on hiring the best employees and giving them what they need to be successful.
Hiring the Best
As mentioned in the first post in this series, the best employees aren't necessarily the ones with the most experience or technical knowledge.  The best employees are the ones that have integrity, a desire to succeed, and an innate desire to treat people well.
Integrity – The most important part of a top tier employee is that they have integrity.  There's nothing you can do to train an adult that honesty is important; if they haven't figured it out by now, they're not going to figure it out.  Honest employees will appreciate an environment where they can trust their co-workers and their supervisors to be honest with them and treat them with respect.
Drive – When all your employees have a desire to succeed, they will push each other to meet goals, and they'll be motivated by seeing those around them meet the goals.  If you can provide attainable goals and a rewarding work environment, they will push your shop forward every single day.
Customer Service – Unlike honesty, customer service can (and does) improve with training.  Much of it is about prioritization – there are so many things going on in a shop that it's often difficult to stop and imagine how the customer feels about the process they are experiencing.  For customer service training to be successful, however, your employees must have an innate desire to please customers.  If they're more inclined to focus on vehicles or process than the customers who are paying your shop, they're unlikely to pick up on cues that the customer is unhappy until it's too late.
Giving Employees What They Need
If you hire the right people, you won't have to spend nearly as much time keeping them positive, goal-oriented and motivated by customer satisfaction.  You do have to spend time on your employees, however.  Good employees have professional goals, and they want the opportunity to learn new skills on the job. They also want time to train on new skills and keep up-to-date on modern vehicle repair.
Some of your employees may even have the desire to become a shop manager or owner themselves.  These are among your most valuable employees, because you can train them to step in when you're sick, on vacation, or otherwise unavailable to manage the shop.  And whether you want to open additional locations, or you just want to retire one day, having someone in the shop who can step in and fill the shoes of a shop manager is one of the most important parts of any succession plan.
A retention plan doesn't look much different than a successful shop business plan.  Hire the right kind of employees, and give them what they need to get to the next phase of their professional development.  Make sure that you're taking advantage of their new-found skills to maximize the profit of your business.  And try to ensure that you have at least one person who is being mentored towards shop management, so they can step in when you can't.  And when you do lose an employee, don't get in a rush and hire a high-performing jerk.
To learn how Repair Shop Websites can bring more business to your shop with a powerful website, call us at 866-665-1605 or email us at Team_RSW@RepairShopWebsites.com.