Hiring Technicians – Three Great Tips from Shop Owners
February 26, 2018
There's nobody out there who understands exactly how hard it can be to find great technicians – except other shop owners.  The standard hiring recommendations – test their competence, make sure there's a cultural fit, check references – just don't cut it in this competitive environment.  That being said, you can learn from shop owners who have gone through the tough process themselves and come out with some great employees.  Here are three tips from shop owners that will help you ensure that you'll get some applications in the door, and that your hiring process will yield great producers for your shop.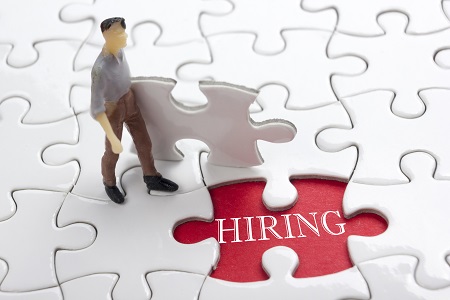 Let the candidate decide they're finished talking
Shop owner Brian Sump points out that everyone has canned responses to the most common interview questions – and that you're probably using plenty of those questions, too.  The best way to get past those canned responses and into a conversation that will reveal their real competence and cultural fit is to let them keep talking after their canned response.  It may lead to a few seconds of awkwardness, but those few seconds will be well worth what is revealed.  When it's clear they feel like they've provided their complete answer, then move on to the next question.
Build a solid reputation
Warren Buffet said that it takes twenty years to build a reputation and five minutes to ruin it.  With the advent of online reviews, it's probably gone from five minutes to five seconds.  Unfortunately, that's not true only for your reputation among customers – it's true for your reputation among technicians as well.  Auto Profit Masters owner (and shop owner) David Rogers points out that you're going to get more interest if the perspective among local technicians is "Good luck getting into that shop – that's a tough catch, and they've got zero turnover."  That's a hard-earned reputation, of course, that requires some serious work on shop culture.
Prepare to be interviewed
If your goal is to find a great technician – a valuable commodity in high demand – know that you're being interviewed too.  Bob Cooper, President of shop coaching company Elite (and a former shop owner himself) points out that these technicians have plenty of options and they know it.  If you haven't respected their time by preparing for the interview, that's not a good sign of how much you'll respect them as an employee.  These technicians will want to see an interview process that indicates you don't take just anyone, and that when you do hire someone, you treat them well.
To learn how Repair Shop Websites can help your company hire great technicians and earn more business, call us at 866-665-1605 or email us at Team_RSW@RepairShopWebsites.com.