Monday, October 26, 2020
Today's customers are used to shopping around for everything.  To prevent a race to the bottom on prices, work hard to exceed your competitors in a way that really matters to your customers. Click here to learn how.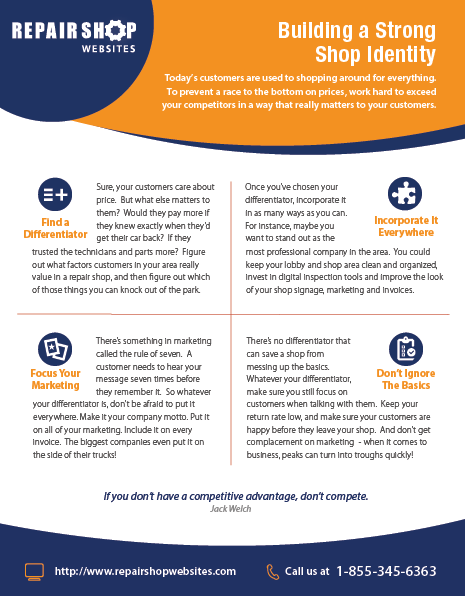 Wednesday, August 12, 2020
US unemployment exceeds 10%. Community involvement is always good for business, and if your business isn't struggling right now it's more important than ever to give back. Click here for some ways to help those in need.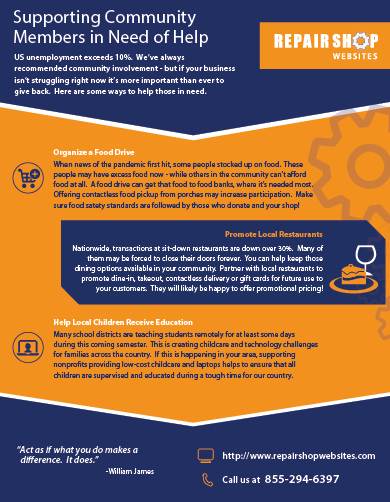 Friday, July 24, 2020
Your customers are all bringing you the same thing – a vehicle in need of maintenance or repair. That doesn't mean their circumstances aren't all different, especially in this chaotic time. 
The best way to provide great customer service is to figure out where a customer's vehicle fits into their lives and make sure you're supporting them. Click here for tips on how to do that well.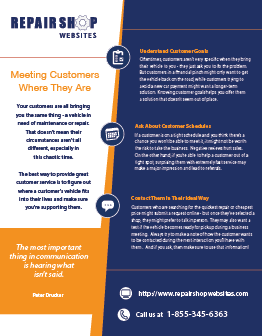 Monday, June 22, 2020
Auto repair shop owners who use recessions as an opportunity to master the basics put themselves in a position to survive the recession – and thrive in the years afterwards. Click here to learn about three important focus areas.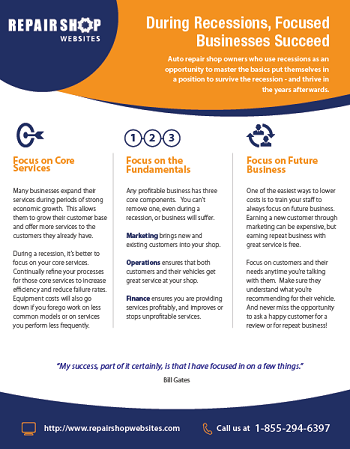 Tuesday, May 26, 2020
One-third of people recently described themselves as highly distressed during this COVID-19 Pandemic. To get a steady flow of vehicles into your auto repair shop, you'll need to get past that fear and distress by reassuring potential customers and making them feel comfortable with doing business with you. Click here for three ways your shop can address their fears.