The Real News about Facebook for Auto Repair Shops
April 11, 2018
The recent uproar over data misuse at Facebook has led to plenty of unwelcome news for Facebook.  CEO Mark Zuckerberg will be appearing in Congress this week for two days of testimony, which is likely to degenerate into members of Congress yelling at him.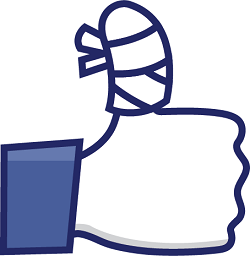 All of these events have led to three important realizations for businesses relying on Facebook to get their message out:
Facebook is extremely powerful. Most people expect that companies will take care of and protect their data. The bare minimum should be, at the least, following the law.  But fewer than half of all people in the US even trust Facebook to follow the law.  Despite that, Zuckerberg is reporting that the scandal isn't even affecting how many users it has.  Facebook has become such an integral part of people's lives that they can't stop using it even when they believe they should.
For the time being, this is why it's so essential for companies to have a presence on Facebook.  Without it, the major portion of the population who spends most of their time on Facebook is unlikely to run into any information about your company.
Facebook isn't immortal.  Google has been among the top 20 websites in the world since 2001, and it's been the most visited site every year since 2008.  Before that, the top site was Yahoo.  Even as social media platforms ebb and flow in popularity (remember MySpace?) the web will be alive and well.  That's why it's important to have your own presence on the web, in the form of a website – one that searches well and looks professional.
If you want to be where customers are, you want to be on the web.  One of the numbers that's been referenced in the news about Facebook is the number of active users they have: as of late 2017, 239 million people in the US and Canada visited the site at least once a month, or 66% of the entire North American population!   Web usage is even higher – 89% of all US citizens have internet connections.  On average, Americans spend 24 hours online per week.
Everything consumers used to do to find a reliable repair shop, they do online now.  They get referrals from friends online.  They review your reputation online.  They find your phone number online, and they might even submit questions to your shop online.  Up until the time they call you, they've probably learned everything they're going to learn about you on the internet.  That's why it's so important to make sure you're visible online and you're earning business online.
To learn how Repair Shop Websites can help your shop increase its online presence, call us at 866-665-1605 or email us at Team_RSW@RepairShopWebsites.com.