Some business owners really love running a business.  They love making customers happy and having a great place to work, but they also enjoy everything that comes with it – financial management, sales, competitive strategy, mentoring employees and putting out fires every day. Other business owners started their business because they wanted to do things right and give their customers what they deserve.  They accepted the logistics and paperwork that comes along with the job, but they really took the plunge because they just couldn't continue to work for someone else who treated their employees badly and told them to do things that weren't in the customer's best interest.
Owners in either of these categories can find marketing distasteful.  But if you're in the second category, the odds are especially high that you don't enjoy advertising.  Sure, you have a website. And you especially love seeing great reviews come in for your shop online.  But does the thought of putting together a marketing slick about how great you are and sending it to every mailbox in town make you a little nauseous?
There's a Reason Marketing Gets a Bad Rap
If it does make you nauseous, you aren't alone.  There are plenty of people who associate marketing with vanity and hype.  In a study commissioned by the advertising industry's own trade association in 2015, 4% of people believed that marketers behaved with integrity.  Whoever those 4% were, if they're still around after this past year's onslaught of political ads, they've probably changed their minds.
One reason people hate marketing is that many companies don't use it to tell their customers who they are and what they represent.  Instead, they use it to convince customers that they're something that they really aren't.  These companies don't use marketing to emphasize facts – they use it to sell lies.
USA Today compiled a list of the worst product claims of all time.  Did you know that 5 Hour Energy is recommended by doctors?  It isn't – but they didn't let that stop them from saying it was.  A TV ad showed a Nissan Frontier pushing a dune buggy up a sand dune, which it can't even do.  The Cheerios box used to say they lowered cholesterol, which they don't. Now the box says they "can help" lower cholesterol.  And the list is full of cigarette and weight loss product claims that were all bogus.
It only got worse when things moved online.  Now, advertising doesn't just lie to you, it tracks your every move to figure out which lies you'll believe.  Companies can (and do) show you completely different ads based on your demographics, beliefs or location.
Take It Back to Basics
Consumers have been sick of false claims for some time now. And marketing has already started to change as a result.  But it's not going to disappear.
Sure, if your company gets as much press as Tesla, you can fire your entire PR department and still be the richest man in the world.  But small businesses still need to get the message out about who they are and what they do.
That's what marketing should be – telling customers who you are and what you do.  Not trying to tell every possible customer what they want to hear.  Not trying to be everything to everybody.  Marketing should be about making a few big commitments that you intend to keep.
So if your repair shop could handle more business, don't let your stomach turn over the thought of marketing.  Effective marketing doesn't require anything that shouldn't make you proud of why you started your business in the first place.  Tell customers about your shop.  Tell them about the type of people you hire.  Tell them about the types of problems you fix.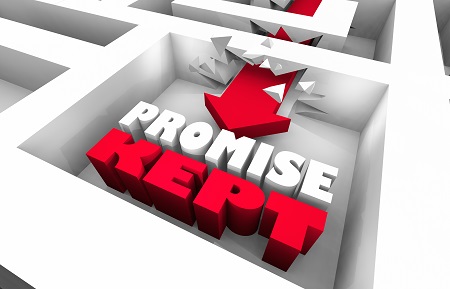 And then make one to three commitments that you intend to keep.  Most importantly, whatever it is that you come in to work every day and try to do better than any other shop in town, tell people about that.  It could be personalized service, or fixing the problem the first time, or never making a recommendation you wouldn't follow yourself.  Tell them what you want to be held accountable for.
Since your principles aren't likely to change, you won't have to come up with a new marketing message every quarter.  Since your customers will see the same message over and over again, they should have a pretty good idea of what to expect when they visit your shop.  And if you and your staff stay focused on those few commitments, you're probably going to do a good job of delivering them.
When you deliver on your commitments, you're going to get referrals and great reviews.  And when you read reviews that state "They do exactly what they say they're going to do," you'll know that your marketing worked.
Marketing like this is marketing to be proud of.  Making commitments and following through on them is a key element of integrity. And when potential customers see or hear the word integrity truthfully attached to your shop's name, you'll have a major advantage on all the other businesses making false claims.
To learn how Repair Shop Websites can help your auto repair shop get its message out with integrity, call us at 855-294-6397 or email us at Team_RSW@RepairShopWebsites.com.